04th February 2021
Company Insolvencies: 2020 and Beyond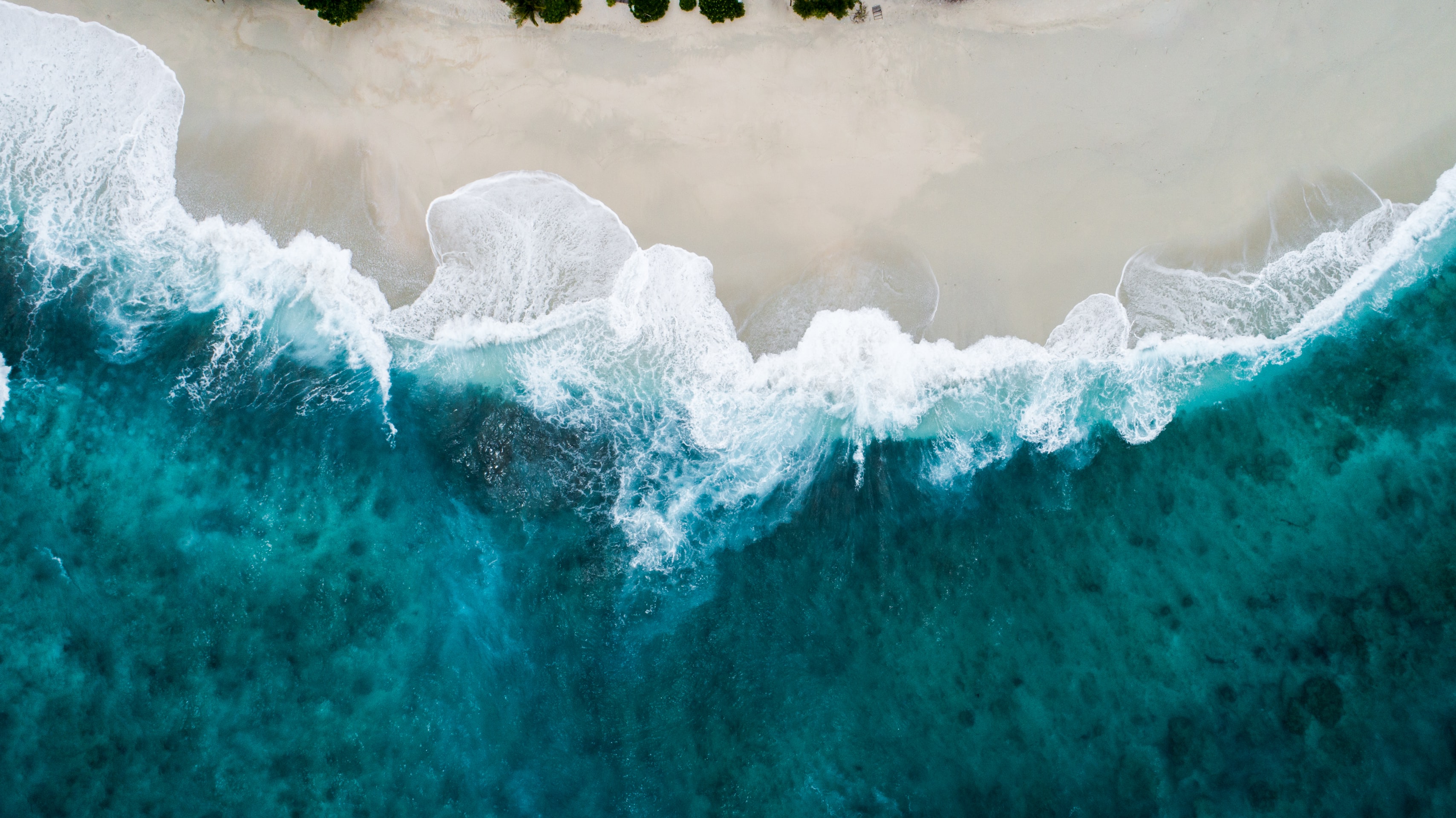 Despite several recent high-profile corporate failures, company insolvencies in the UK have remained subdued.  This is widely tipped to change when the Government support measures introduced in response to the COVID 19 pandemic are withdrawn.  But how many corporate insolvencies would be a significant deviation from historic norms and be a serious cause for alarm?
The Insolvency Service recently published details of the number of company insolvencies in the UK in 2020.  The chart below uses the published data to show the total new underlying company insolvencies (not seasonally adjusted) in England and Wales between 1984 and 2020.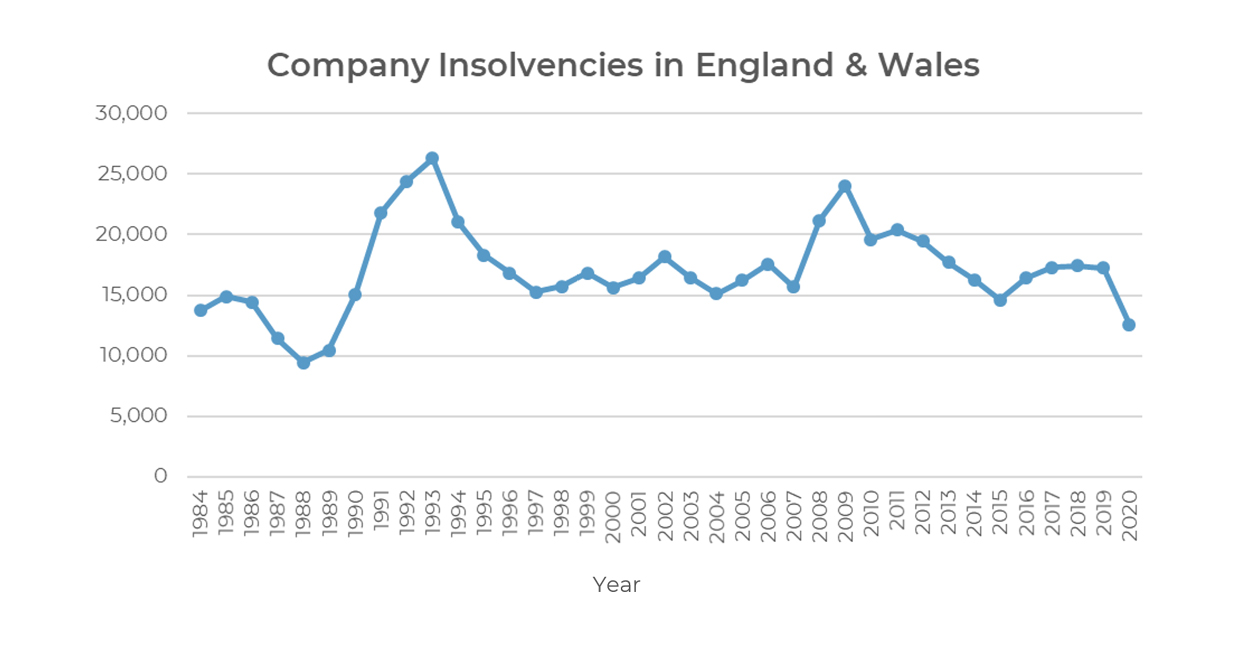 The Insolvency Service noted that "the total number of registered underlying company insolvencies in 2020 decreased to the lowest annual level since 1989" and this was "likely to be partly driven by the Government support measures put in place in response to the coronavirus (COVID 19) pandemic".
It is important to keep these historic levels in mind as we move through 2021 and beyond.  Moreover, adjustments will need to be made to allow for those businesses that would have gone insolvent in 2020 in the absence of COVID 19, as this is likely to distort any overly simplistic year-on-year comparator i.e.  some businesses that were struggling prior to 2020 may have been artificially propped up by the Government's COVID 19 support measures.
If the number of company insolvencies in 2021 were to revert back to pre-pandemic levels (i.e. with no allowance for the "catch-up" element), that would require an increase in company insolvencies of greater than 30%, when compared to 2020.
Perhaps an alarming statistic when we consider that there have been annual increases in company insolvencies in excess of 30% in only 3 years since 1984 (1990, 1991 and 2008) but not when we consider the overall context and the artificially low position in 2020.
Of course, any figures on total corporate insolvencies mask the significant variation in the level of insolvencies by industry that occurs.  We have seen the hospitality, travel and traditional retail sectors hit particularly hard by lockdowns and we don't yet know how those sectors will fare as restrictions are loosened.  Meanwhile, other sectors, such as pharmaceuticals and tech solutions, have shown impressive growth because of the pandemic.
As we move through 2021 and beyond it will be important to look behind any headline grabbing figures on corporate insolvencies, particularly if they use the artificially low 2020 position as a comparator.  Only by looking at the underlying data more carefully will it be possible to tell if they are really a cause for alarm.