Here you can find a range of explanatory guides explaining why Stoneport was created, its key benefits, and how it is run and operated. Complementing this section is the FAQs, providing answers to the most common questions, and the Scheme Documents, where you can download the key reference documents for the Stoneport Pension Scheme.
Introductory guides
The following two guides provide employers and trustees with a first look at why we established Stoneport and the benefits it can bring to each of them.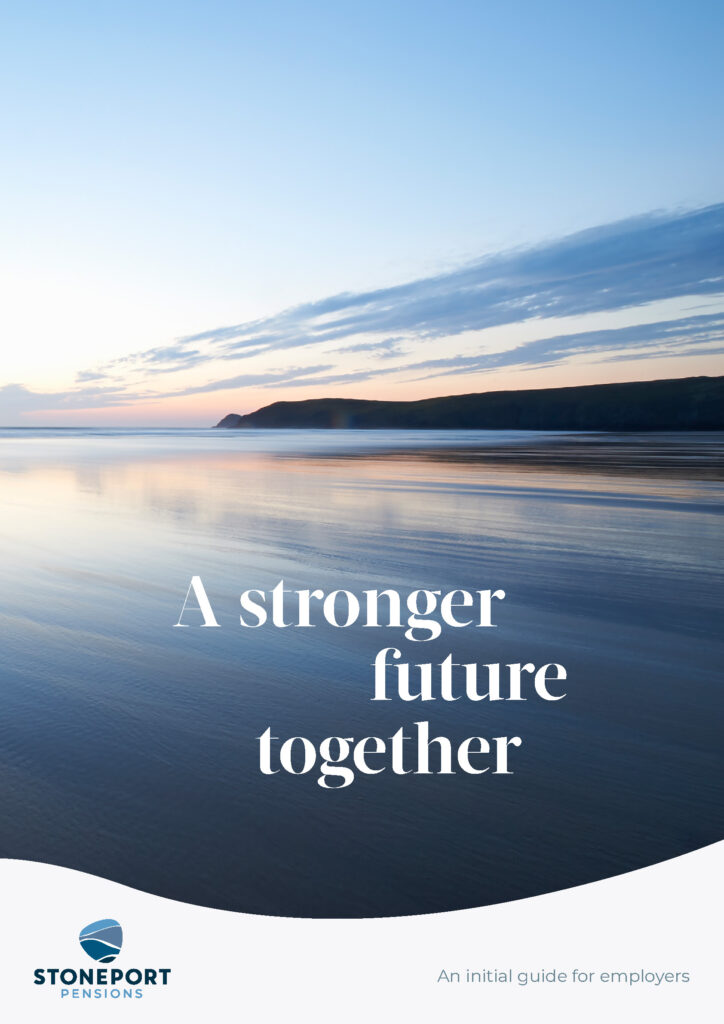 An initial guide for employers
View & download
Targeted at employers, this guide uncovers the costs employers face running their schemes singlehandedly and how Stoneport can change things for the better by bring economies of scale from its scale and resources.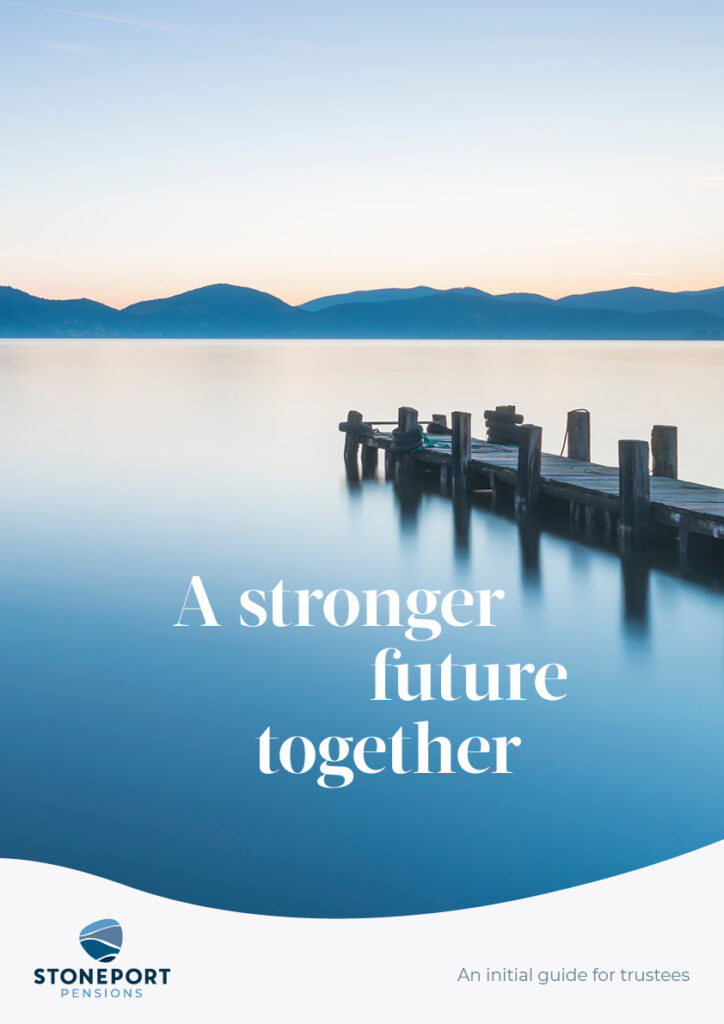 An initial guide for trustees
View & download
Aimed at trustees, this guide looks at the risks to members benefits where schemes are supported by a single employer. It sets out how Stoneport transforms the position as well as enhancing the governance, providing trustees with the reassurance of better outcomes from schemes joining together.
Technical guides
We have produced a series of eight technical guides on the Stoneport Pension Scheme to help trustees, employers and their advisors understand the headline detail of its structure and operation.
Employer covenant 'primer' guides
Stoneport measures, monitors and manages employer covenant risk, both on entry and throughout its lifetime, to ensure the risks taken by individual employers and the scheme as a whole are appropriate and proportionate to the level of support provided. The following guides and reports give more detailed consideration to key employer covenant matters within Stoneport.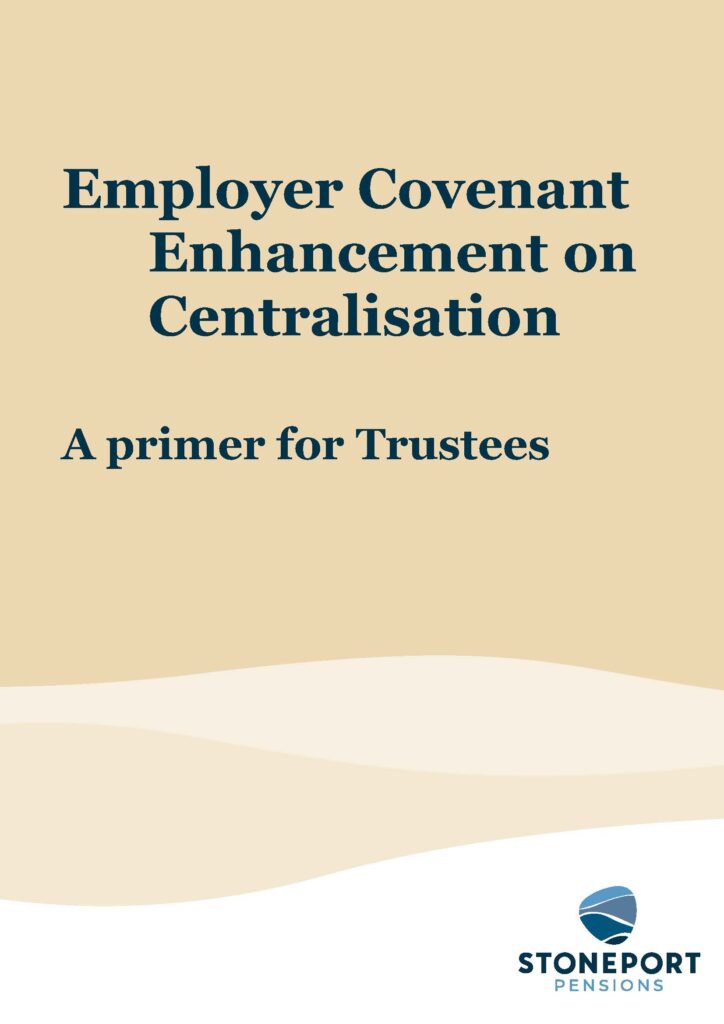 Employer covenant enhancement on centralisation: a primer for trustees
View & download
This report, aimed at trustees, explains how by bringing schemes together and pooling their individual assets, liabilities and covenants, Stoneport enhances the overall covenant provided to support the scheme.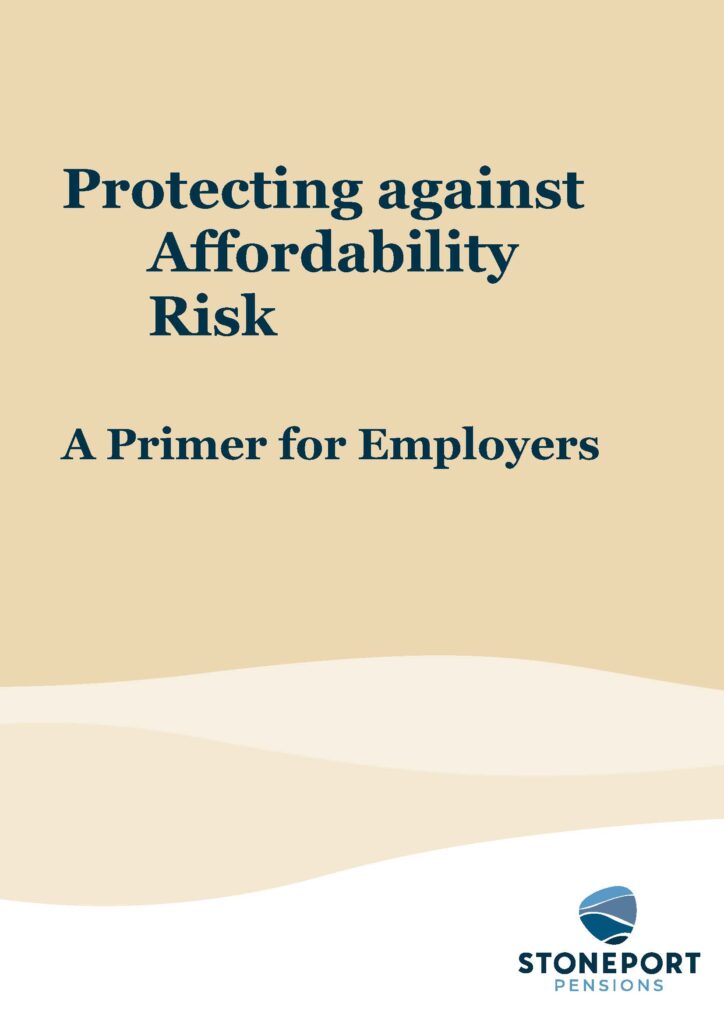 Protecting against affordability risk: a primer for employers
View & download
This report, aimed at employers, focuses on how Stoneport's entry requirements and centralisation conditions, combined with its funding and investment approach, and monitoring and management of employer covenant, ensure that employers are safeguarded in the pooling of risks.