17th November 2021
Do you know how much your pension scheme costs to run?
Our recent online poll showed that almost 50% of responders indicated that the cost of running their defined benefit pension scheme was between £500-£1,000 per member per year.  At Stoneport we believe that this cost is too expensive, and we can reduce this for sponsors and trustees of small schemes, whilst also increasing member security.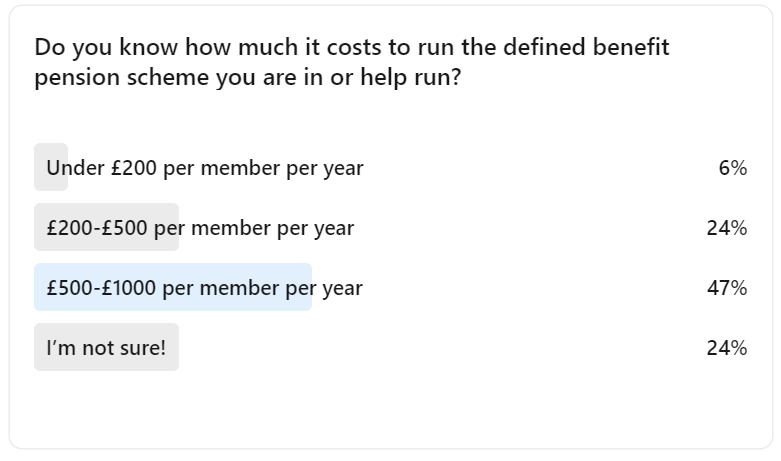 The first step in your journey to joining Stoneport therefore is to understand your current costs.
Using our online Modeller, you can:
Quickly see the level of running costs you currently pay.
Understand the substantial savings Stoneport can bring.
Find out about the other big savings and difference joining Stoneport can deliver for your scheme.
To use the Modeller, you only need to enter the number of members in your scheme, and its total assets – items which should be easily available to all schemes.
By turning on the 'Bespoke' version of the Modeller, you can get an even better understanding of your costs and potential savings from joining Stoneport. Using readily available information on your scheme's costs over the past few years, we can provide a tailored illustration of the difference joining Stoneport delivers.
For the Bespoke model you will need your scheme's latest:
Trustee report and accounts.
Actuarial valuation report, or scheme return.
The Modeller is set up to be straightforward, but should you need any help completing it, please contact the team at joining@stoneport.com. We are here to help.