29th November 2021
Stoneport selects Mobius Life as investment platform to host its investment funds for small DB pension schemes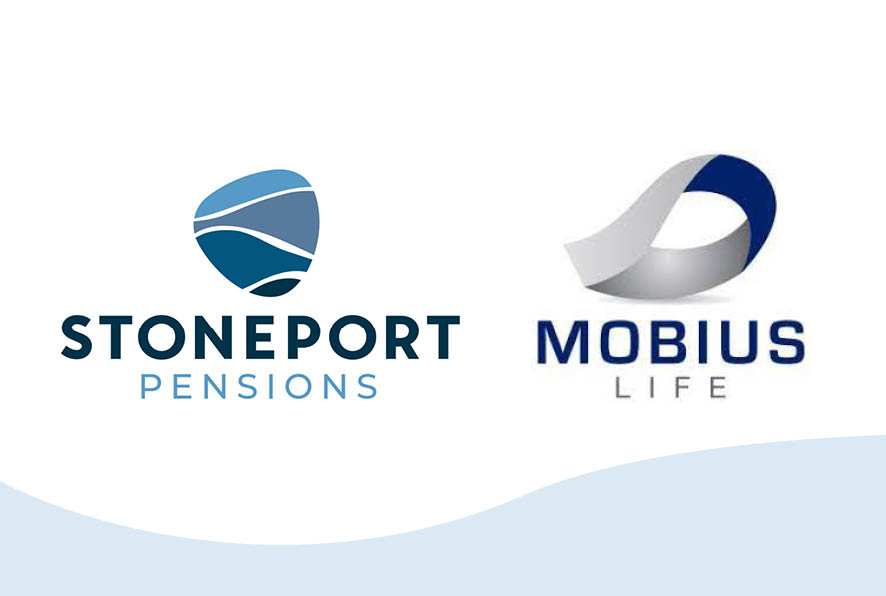 Stoneport, the UK consolidator for small defined benefit schemes, has appointed  as its investment platform provider, based on the recommendations of the trustees' adviser, Barnet Waddingham.
The new investment platform is a major step forward for the consolidator, which helps smaller schemes reduce their running costs, improve their governance, and increase the likelihood of member benefits being paid in full.
Stoneport, which aims to have assets of around £2.5-£3.5bn, once it has fulfilled its quota, runs a unique scheme that allows participating employers to retain a share of control in their investment strategy, whilst also being part of a consolidator vehicle that will enable them to target buyout in the longer term.
Stuart Southall, an Independent Trustee of Stoneport commented, "We are delighted to be working with Mobius Life – the UK's only truly independent institutional pension platform which is solely focused on delivering exceptional investment administration which accurately and cost-effectively implements schemes' strategies."
The appointment of Mobius is a major milestone for Stoneport and highlights how the consolidator can provide a first-class service to small schemes at affordable prices. The platform will host most of Stoneport's investment funds – which small schemes will be able to access via Stoneport, without having to do their own market review. Further, the appointment of Mobius will enable most small schemes to port across their existing funds to Stoneport easily.
Ian Mills, Partner and Senior Investment Consultant at Barnet Waddingham added, "We were delighted to advise the Stoneport trustees on their appointment of Mobius. The trustees asked us to look at ways that incoming schemes' assets can be transferred in to Stoneport efficiently and then managed cost-effectively during the scheme's growth phase. As independent advisers we considered a wide range of different investment structures to get the best possible results for our client, the appointment of Mobius will in-turn help the scheme reach its desired outcomes."
Adrian Swales, Chief Executive at Mobius Life commented: "Stoneport has developed a truly innovative approach to small pension scheme consolidation, which will help to protect members' benefits and reduce the cost and governance burden for sponsors. We are delighted that Stoneport has chosen Mobius as its investment administration platform. Our independent and innovative approach to delivering platform services offers Stoneport a highly efficient investment administration service. This will enable them to respond quickly to developments in investment strategy, transition and onboard additional schemes efficiently and benefit from rebalancing and de-risking opportunities as they occur."
Small DB schemes with less than 1,000 members each are responsible for providing the retirement benefits of almost one million members, but these individuals are split across some 4,350 different schemes, nearly all separately administered.
Along with increased legislative pressures and a lack of scale to run efficiently, small schemes end up shouldering running costs of more than £1,000 per member, per year. This compares to less than £100 for the largest schemes.
Created and managed by Punter Southall, with actuarial, administration and investment advisory services provided by Barnett Waddingham, Stoneport is the only consolidator to offer a solution targeted at small schemes, who stand to benefit most from consolidation.